Seeing the Wood for the Trees @ Palatine
Thanks to the small, but perfectly formed group of loppers and choppers who pitched up this morning to help with some woodland management at the top court at Palatine.
First thing, there was a bit of rain, but then the sun shone down on us all. This is very fortunate as it seems as though there has been nothing but rain for every weekend this year! If that weren't enough, it seems that Storm Ellen will be visiting tomorrow, so this window of good weather has served us well.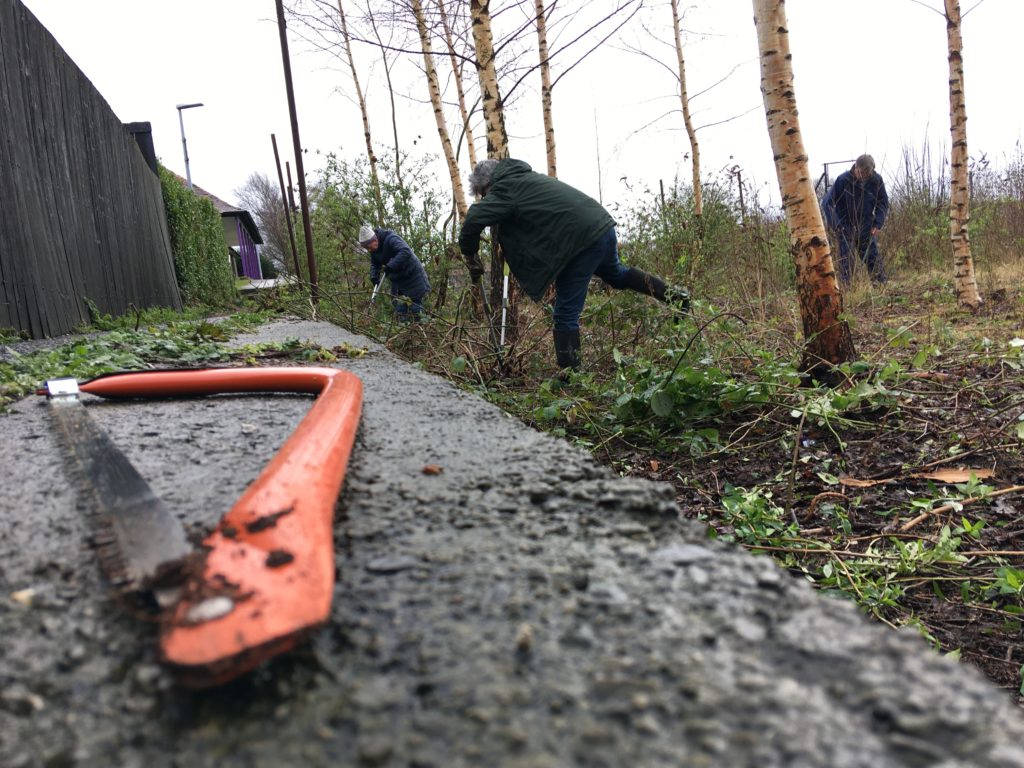 Thanks also to Andy, one of the City Council Rangers who brought a range of amazing hand tools with him. The good thing about going and working on the land is that it's an opportunity to chat with people about just what's possible. And there was a lot of chatting.
It's hard to believe that until David Redmore, our landscape designer and friend, came along with his chainsaw and worked with us to thin out the area about four winters ago, that this space was completely impenetrable. Back then, the only way we were able to access the space was to crawl in on our hands and knees! Now, it's an open, light space – and the silver birch look quite magnificent in there.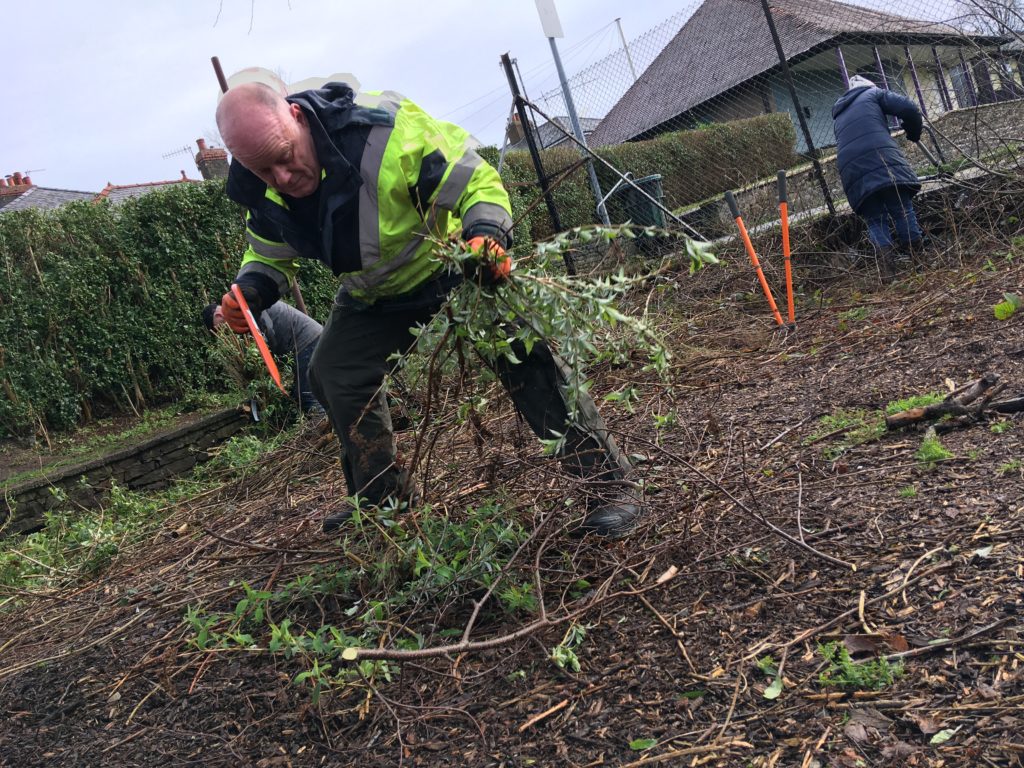 What Next?
Now the preliminary cut back is done, we'd like to meet again to rake through the area. The City Council are going to help us to forge a path through the wood onto Palatine Avenue using materials which are sympathetic to the natural environment. Then comes the fun bit of putting in some wild flowers, seats and bird boxes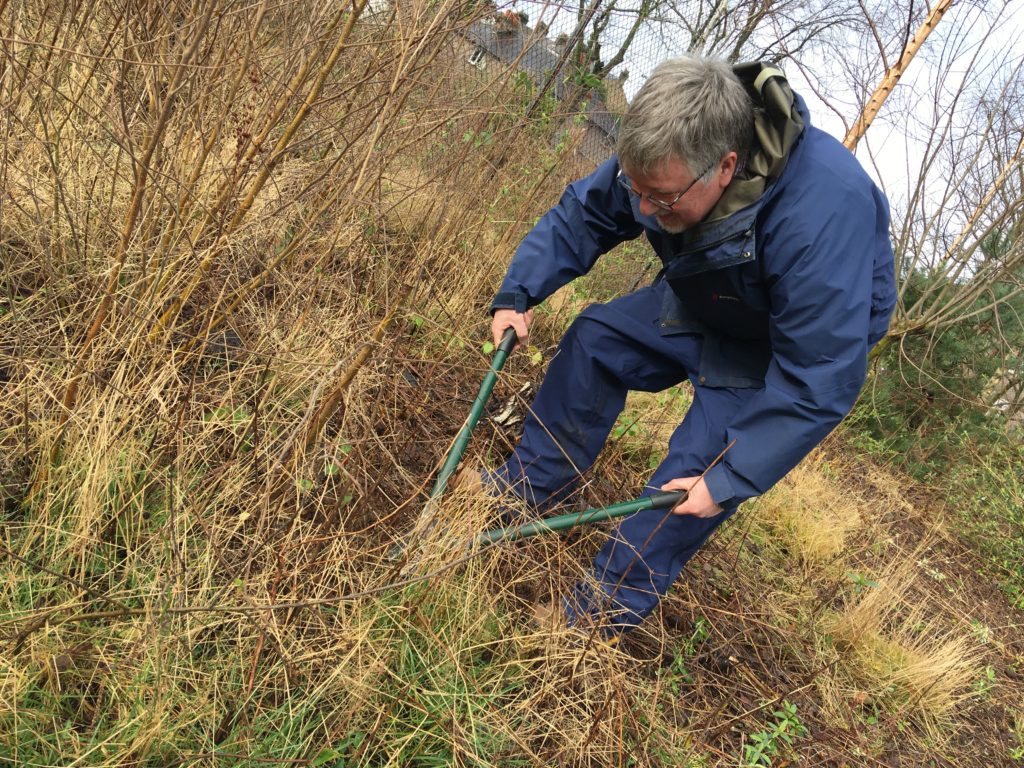 What can you do to help?
Well, you can just come and get involved – there's always a job to do! If you are a dab hand at making bird boxes, then you could could get building and installing them. If you don't think you've got the physical strength to join in, come and bring cake for the workers! If you've got an axe, there's a number of tree stumps which are still standing proud which need taking out. It's slow progress, but Rome wasn't built in a day, and we really get a sense that we are building something strong community foundations.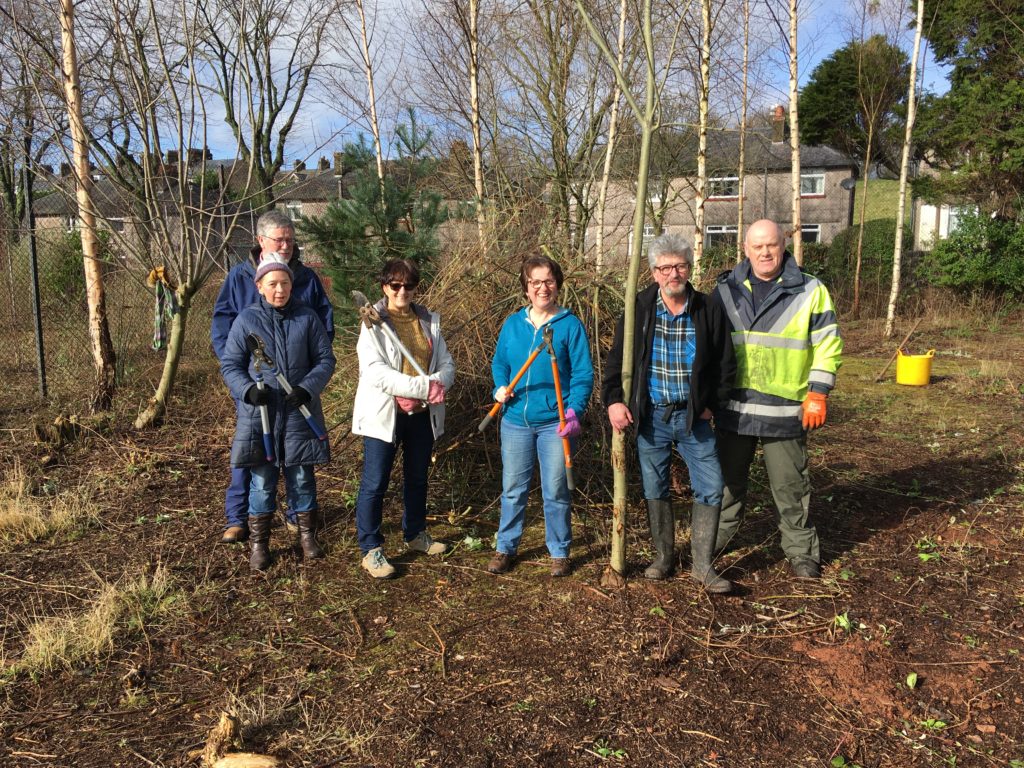 We actually enjoyed ourselves – sign up to our mailing list and come and join us next time 🙂 You're very welcome.