We've worked again today to rake up some of the brambles and budleia branches and just finish clearing the space in preparation for the next phase which will be the installation of the pathway which creates a woodland walk through the space onto Palatine Avenue.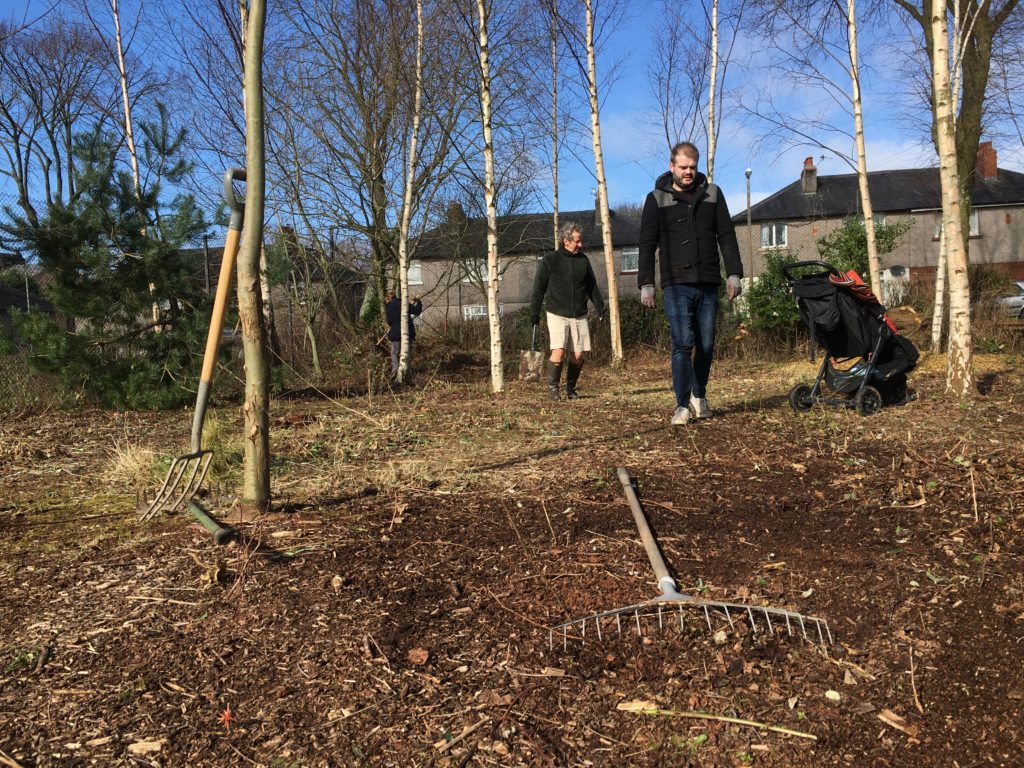 Despite the icy gale force winds, we kept going and realised that raking is a lot more physical than lopping and chopping! So when the cakes arrived during our break, they were very welcome 🙂 Thanks to our bakers and to Rebecca who nipped home to brew up for everyone! It was good to meet more new volunteers today 🙂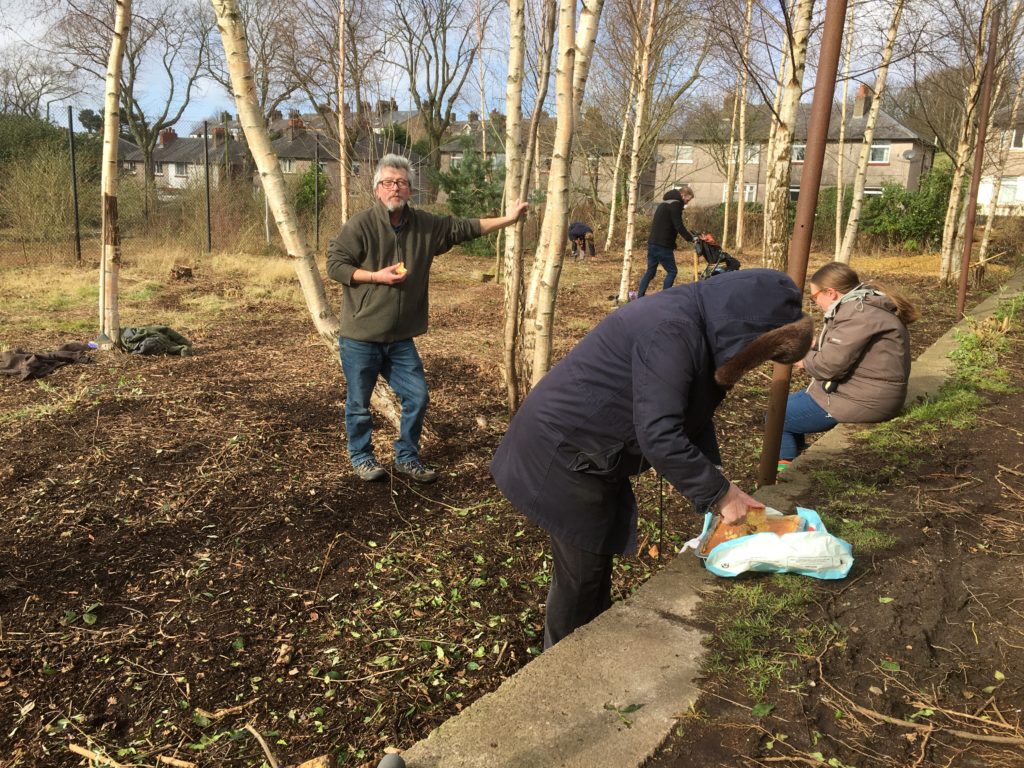 So, watch this space for our next working party in the nature area. and if you have anything to contribute to the Palatine Projects in terms of starting up a little project (even if it's erecting bird boxes on the silver birches), let us know and if we can, we'll call for more help!