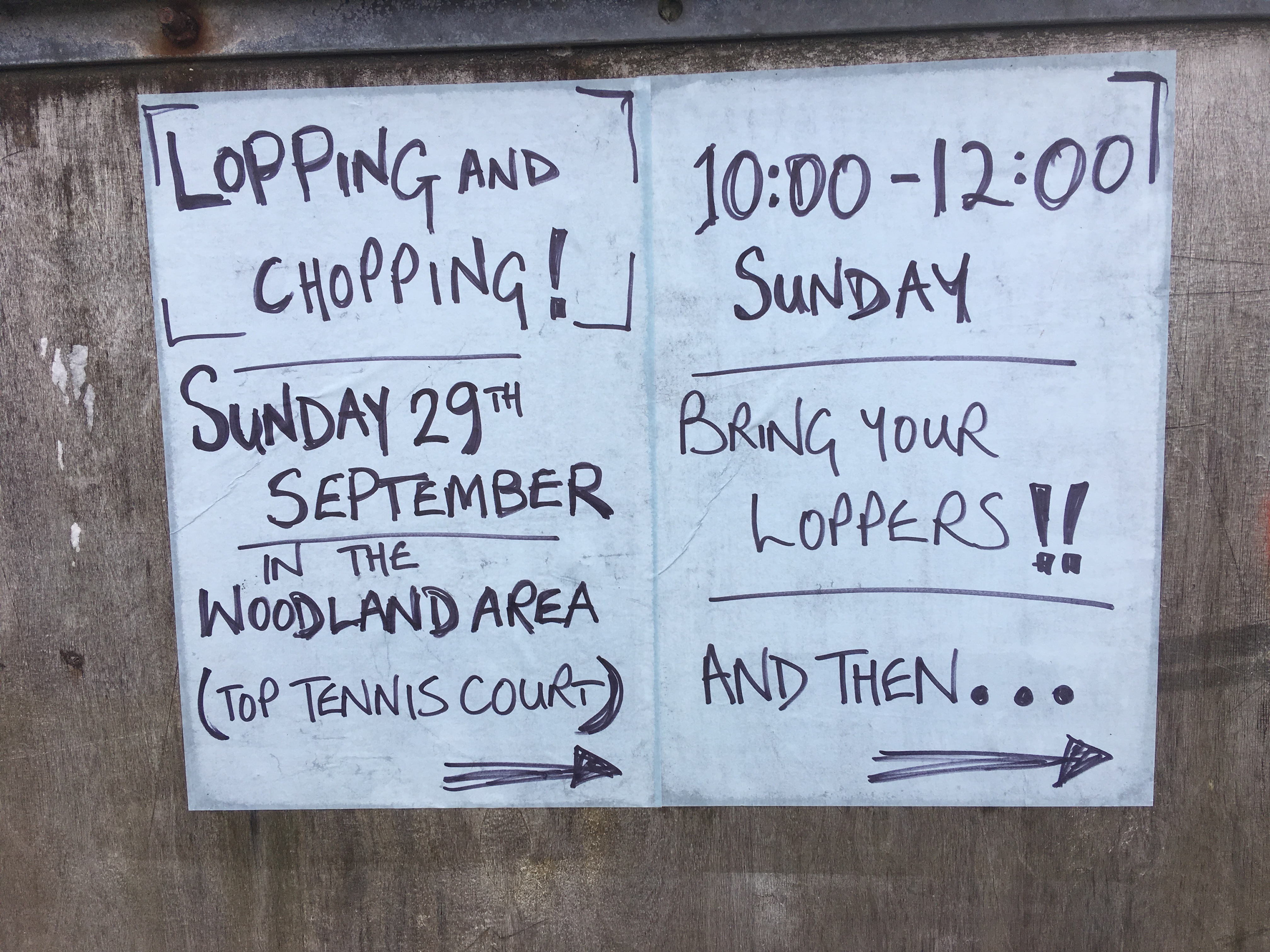 This Sunday 29th September 2019...
It's time to get lopping and chopping in that top overgrown tennis court!
We've help off until now to let the butterflies have their last hoorahs in there, but we can wait no longer.  We want to get in there and chop things right back for the winter - that includes bashing the budleah and pulling the birch saplings out which seem to have gone rampant over the summer.
We know that lots of people are particularly interested in the environmental opportunities that some areas of Palatine hold and so it will be good for people to meet and discuss the space.
There is already the outline of a path which meanders through the court onto Palatine and we are hoping to make something rather more substantial and wheelchair accessible which could provide a permanent route out onto Palatine Avenue.
Please come along, bring your loppers and ideas, and join in.  We shall be there from 10:00am.  You will be very welcome 🙂
Then in the afternoon we have another event planned!