Early in June, a group of community volunteers spent a Sunday morning in the garden digging out the rosebay willow herb in preparation for sowing wildflower seeds.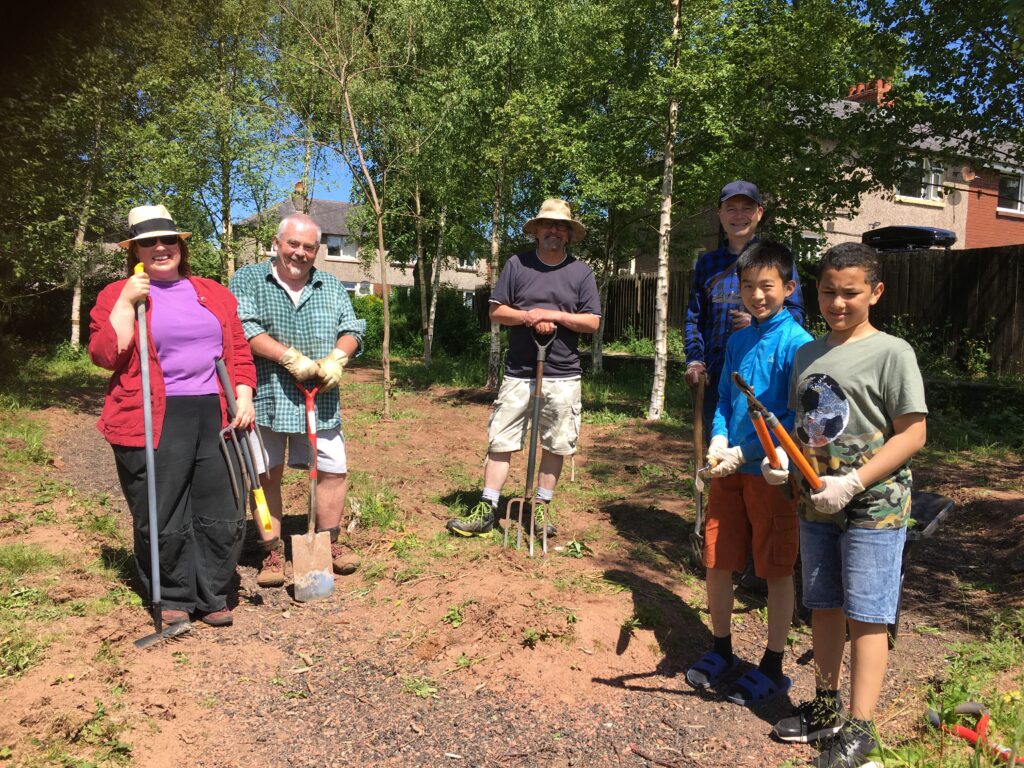 Thanks to Jonny, Ahmed, Neil, Janine, Andy, Jon and Erica for pitching up and clearing spaces to make way for flowers. People generally seem really heartened when they see our slow but steady garden progress.
Last weekend, Janine worked with Jonny and Cameron to dig out and rake the central plot so that David Redmore could come and sow wild flower seeds. This should mean that in twelve weeks or so, our garden will be a festival of colour…Watch this space!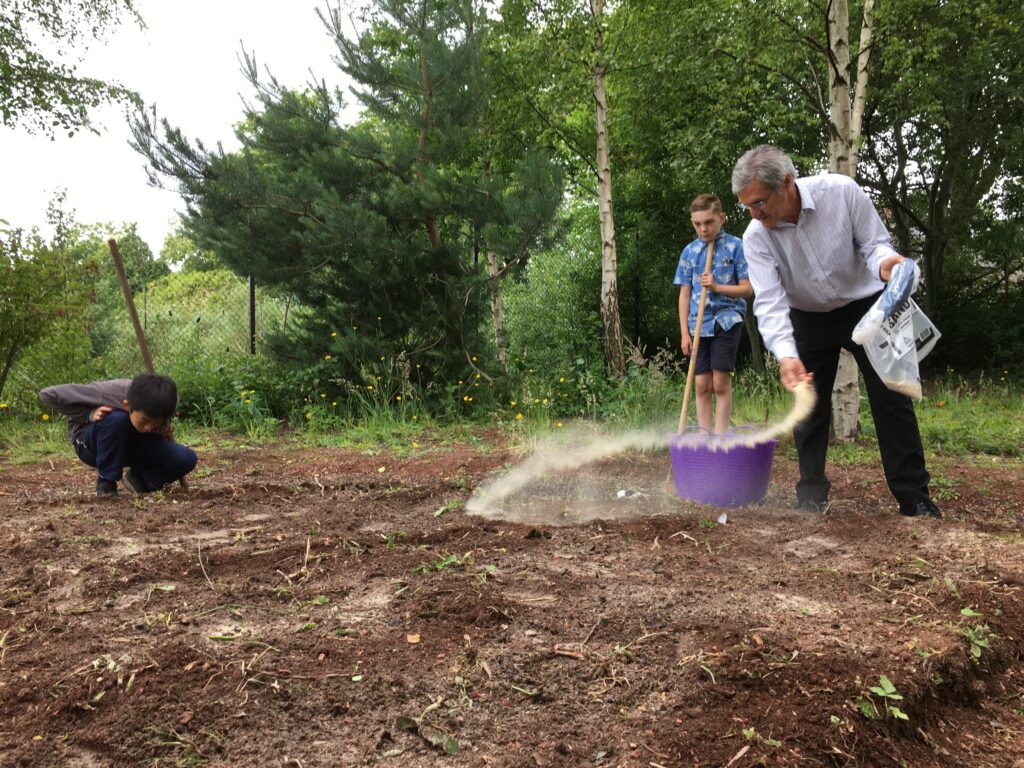 Working Party – Sunday 4th July 10:00 – 12:00
There is still more work to be done in the garden – On Sunday 4th July 10:00 – 12:00, we'll be meeting again in the garden to take out some of the more invasive grasses (which will inhibit growth of flowers) and those massive, thuggish brambles. Why don't you join us? Just bring your loppers and forks. It's hard work but very rewarding.
More good news! In a couple of weeks' time, the City Council is coming to firm up the path through the garden by adding edging and crushed limestone, so we'll have a proper structure to work with in there. It's going to look lovely isn't it?!