Things are taking shape on the tennis courts at Palatine. On Thursday evening, a crack team of six painters and pruners turned up and spent a good couple of hours working on the site. They painted nearly all of the boards around the tennis courts and pruned the pyracantha which has been growing through and potentially damaging the fencing. By the time they had finished, the Sun had set and darkness had fallen!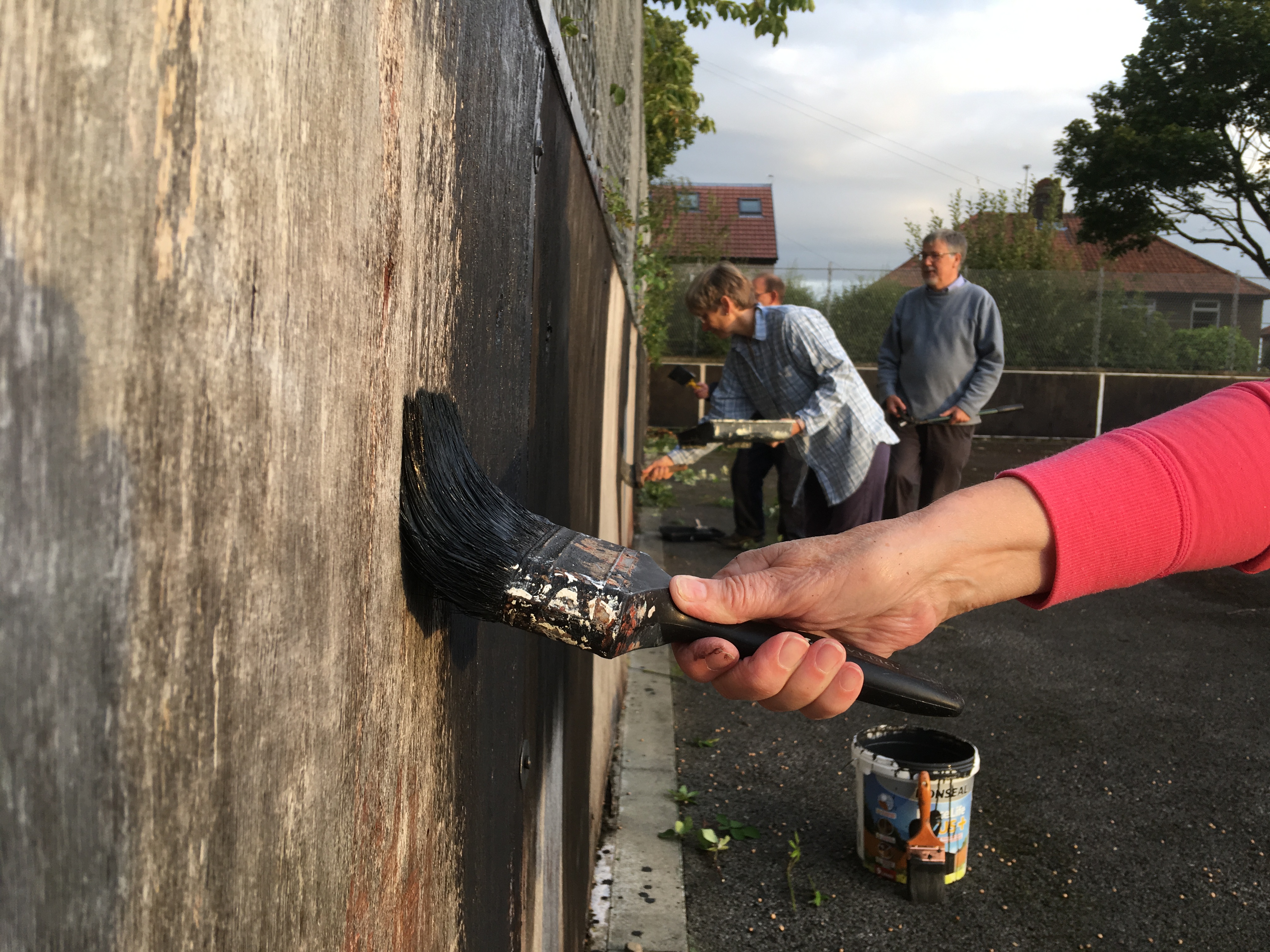 On Friday morning, Lancaster City Council's Cleansing Team came over and cleared away the great big pile of branches which had been lopped and chopped and there we were – Job done!
Little by little it's all getting better and better.
We have now nearly painted our way back round to the beginning – so far it's taken about four hours' work which isn't bad going.
If you would like to be part of the next working party (which will be arranged and announced at very short notice due to our constantly changing weather conditions), sign up to the mailing list.
Get involved.
It's all good 🙂